How to Watch CBS All Access Outside the US
Steps to Unblock CBS All Access:
From then on go to the website of CBS All Access or use their app if supported. Please see supported devices between CBS All Access and Unlocator at the bottom of this page.
Subscription Type:
Requires Subscription
---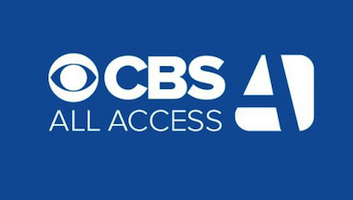 CBS All Access is a video-on-demand service provided by CBS. CBS All Access is exclusively available in US. To unblock CBS All Access abroad such as in UK, Canada, Germany, France, or Australia, you need to mask your online location. That's what Unlocator allows you to do. Get your free Unlocator account. Set up your streaming device. Watch CBS All Access on Android, iPad, iPhone, OS X, Roku, Windows 10, Windows 7, Windows 8, Windows XP.
Due to the fact CBS All Access uses location services for Live TV, this feature is not supported by Unlocator.
How To Unblock CBS All Access Outside US Using Unlocator
Unlocator allows you to hide your virtual location without changing your IP address. CBS All Access and other streaming channels Unlocator supports will be tricked into thinking you are accessing their services from within the US. The setup process itself is simple. Go to your devices network settings. Enter the Unlocator DNS servers' address. Watch CBS All Access anywhere abroad.
How To Create A CBS All Access Account Without A US Credit Card
If you do not already own a CBS All Access account, you need to create one. To finish the signup process you do need an American credit card. These steps will allow you to create a CBS All Access account without the need for an American credit card.
Setup your computer to use Unlocator. Use setup guides found here.
Verify setup here. Must have 3 green check marks.
Purchase a prepaid Visa card from this site. The prepaid cards work just like a regular US credit card as it has been issued in the US.
Once you have ordered the card and received the card info via email go ahead and register the card according to the guidelines included in the e-mail. Write down the info you create for the card!
Go to CBS All Access and create an account. When asked for details about the credit card make sure you use the info you used to register the card.
That's it – you now have a CBS All Access subscription and you can start streaming.
Update: It seems that CBS All Access have recently updated the way they handle online transaction. You can no longer use virtual prepaid debit cards or non-US credit cards. The only way to subscribe to CBS All Access is by using an American credit card.
---
Start Your Free Trial
You get access to the full Unlocator product with your free trial. No payment details needed. If you decide to upgrade to a paid subscription we provide a full 14-day money back guarantee.
Get Started For Free
---
Compatibility Between Unlocator and CBS All Access
For a full list of compatibility between Unlocator, channels and devices please see our
Channels & Devices Page