The quick answer to your question:
Yes, Unlocator does work with Encore Play
Get Started Now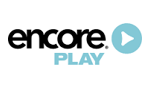 Encore Play is an American video on demand streaming service that offers movies and TV shows. Encore allows you to watch the latest Hollywood blockbusters online as well as top TV series. ENCORE Play is only accessible in the U.S. and certain U.S. territories. Using Unlocator, you can unblock and watch Encore Play outside USA. Subscribe to Unlocator and watch the American version of Encore Play in Canada, Australia, France, UK, or Germany.
How To Unblock Encore Play Outside US Using Unlocator
You'll get the following message if you try to watch any video on Encore Play outside US: "Sadly, fans of our shows and movies in other countries, other planets and distant galaxies cannot access ENCORE Play. You must be in the United States or a US Territory to watch." To bypass this geo-error and access all content on Encore Play abroad, you have to make Encore Play believe you are in the United States. By using Unlocator, you will be able to unblock Encore Play overseas on Android, Chromecast, iPad, iPhone, iPod, Ubuntu, Vista, Windows 10, Windows 7, Windows 8, Windows XP. First, create an Unlocator account. Then, configure Unlocator DNS on your directly on your streaming device or on your router. Setup guides for all supported devices can be found below. Once you have completed both steps, you will be able to watch Encore Play anywhere in the world.
Kindly note that you need a valid US cable subscription in order to sign into Encore Play and watch the videos. Unlocator only helps you bypass regional restrictions and not the need for a subscription to the channels you wish to watch.
The Following List of Devices Work With Unlocator Smart DNS and Encore Play
Device
Setup Guide
Supported
For a full list of compatibility between Unlocator Smart DNS, channels and devices please see our Channels & Devices Page