Watch FandangoNow from Anywhere in The World
Steps to Unblock FandangoNow:
From then on go to the website of FandangoNow or use their app if supported. Please see supported devices between FandangoNow and Unlocator at the bottom of this page.
Subscription Type:
Requires Subscription
---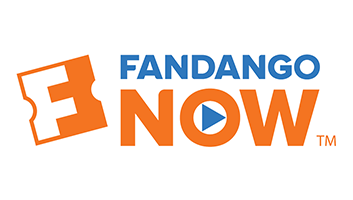 FandangoNow is the new name of the movie distribution platform M-Go. Unlike Netflix and Hulu, the streaming service doesn't need a subscription, it's a pay as you go service. You can purchase content not available on the two streaming giants like classic movies and new TV episodes. Moreover, you can buy, rent and download videos anytime provided you live in the USA. American expats, however, get instantly blocked when they try to access the channel abroad. Therefore, they need to resort to Unlocator so that they can bypass geo-restrictions and access FandangoNow abroad.
Unblock FandangoNow Outside The US With Unlocator
If you're abroad, trying to download a video in hopes of watching it on FandangoNow will get you this error message:
"SORRY, FANDANGONOW IS NOT CURRENTLY AVAILABLE IN YOUR REGION."
Unlocator can help you circumvent these geographical restrictions. It's a tool that cloaks your actual location and helps you appear to be browsing elsewhere. As a result, FandangoNow won't be able to determine your current whereabouts and the geo-ban will be lifted. Now, you can download all the shows that you want while physically present overseas.
Unlocator works by altering the URLs that showcase your location. While doing so, your internet speed remains unaffected and your IP address untampered with. All you have to do is sign up for a free Unlocator trial and follow the guides presented below based on the platform you're operating.
Watch FandangoNow from Anywhere in The World
So, regardless of where you currently reside, you can access your FandangoNow account without running into any geo-restrictions. All you need to do is register your Unlocator account and set up Unlocator DNS on your streaming device. If you need a helping hand in setting up Unlocator on your device, kindly contact Unlocator's support team by filling this form
---
Start Your Free Trial
You get access to the full Unlocator product with your free trial. No payment details needed. If you decide to upgrade to a paid subscription we provide a full 30-day money back guarantee.
Get Started For Free
---
Compatibility Between Unlocator and FandangoNow
For a full list of compatibility between Unlocator, channels and devices please see our
Channels & Devices Page