How To Watch Spike TV Outside the US
Steps to Unblock Spike TV:
From then on go to the website of Spike TV or use their app if supported. Please see supported devices between Spike TV and Unlocator at the bottom of this page.
Subscription Type:
Free
---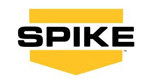 Spike TV is an American TV channel based in Nashville. Programming features popular shows such as CSI, Auction Hunters, Bar Rescue, Tattoo Nightmares, 1000 Ways to Die, All Access Weekly, American Digger, Bellator MMA and many more. Spike TV is geoblocked outside USA. This means that American expats living in Canada, Germany, UK, France, Italy, Australia or elsewhere abroad will not be able to watch Spike TV due to regional restrictions.Unlocator removes these geo-restrictions so Spike TV can be watched from outside the US as well. Sign up for a free Unlocator trial to unblock Spike TV overseas.
How to Unblock Spike TV Outside US Using Unlocator
"Sorry. This video is unavailable in your location". That is the error message you get when you try to watch Spike TV outside USA. To bypass this error and watch Spike TV anywhere in the world, you need to follow two steps. The first step is to create your free Unlocator account. Credit card info is not required for the free 7-day trial. The second step is to configure Unlocator DNS on your streaming device. Follow the instruction of OS X, Ubuntu, Vista, Windows 10, Windows 7, Windows 8, Windows XP which can be found below this article. That's all you need to do to unblock and watch Spike TV outside US using Unlocator. No need to download or install additional software.
Kindly be aware that while some TV show episodes on Spike TV are free, others require you to sign in with an American cable subscription. While Unlocator helps you bypass regional restrictions, you still need a valid subscription to the channels you wish to watch where applicable.
---
Start Your Free Trial
You get access to the full Unlocator product with your free trial. No payment details needed. If you decide to upgrade to a paid subscription we provide a full 30-day money back guarantee.
Get Started For Free
---
Compatibility Between Unlocator and Spike TV
For a full list of compatibility between Unlocator, channels and devices please see our
Channels & Devices Page