The quick answer to your question:
Yes, Unlocator does work with ABC News
Get Started Now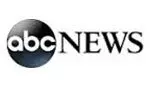 ABC News is an American live, on-demand, and radio streaming service that's considered to be one of the biggest news broadcasters in the country. The channel covers all sorts of news including politics, sports, weather, and technology. It even includes some popular shows and programs in its library. You can stream the likes of 20/20, America This Morning, Good Morning America, Primetime, and This Week with George Stephanopoulos. However, as grand as it is, only viewers in the United States can stream its content. If you want to watch ABC News abroad, you must use Unlocator VPN or Smart DNS.
Unblock ABC News Using Unlocator Smart DNS
Activating a video on the channel's website while overseas will get you nowhere. All you'll get is a geo-error message that states the following:
"You appear to be outside the United States. Due to international rights agreements, we only offer this video to viewers located within the United States and its territories."
Unlocator Smart DNS is the perfect way to bypass regional restrictions. It helps change your current location so that you seem to be accessing ABC News from the US. Unlocator Smart DNS does that by rerouting the parts in your traffic that showcase your current location. Eventually, you'll appear as an American resident accessing the web and you'll be able to stream ABC News wherever you are.
Setting up Smart DNS is a simple task. All you have to do is subscribe to Unlocator and follow these setup guides based on the device you're streaming the channel on. Once configured, you can watch all of ABC News' content anywhere you may be around the world.
Watch ABC News With Unlocator VPN
Unlocator VPN is another reliable solution you can use to access ABC News outside the United States. However, it's a different approach that gives you the same result eventually. This one reroutes your whole traffic through a server of your choosing in a specific country. Once you connect, you'll receive an IP address in the country where the server is based. This means that you'll be viewed as if you're a current resident accessing the web from that region. As a result, you'll have full access to all exclusive content in the territory.
This goes too well with ABC News as well. If you connect to US server, you get an American IP address, which unblocks ABC News instantly. So, here's what you need to do. First, create your Unlocator account. Next, install the VPN application on a compatible device such as iOS, Mac or Windows. Now, connect to a US server and watch ABC News wherever you are.
The Following List of Devices Work With Unlocator Smart DNS and ABC News
Device
Setup Guide
Supported
For a full list of compatibility between Unlocator Smart DNS, channels and devices please see our Channels & Devices Page