The quick answer to your question:
Yes, Unlocator does work with Al Jazeera
Get Started Now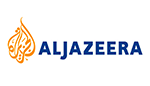 Al Jazeera English (AJE) is a UK-operating television news channel owned by the Al Jazeera Media Network.  Al Jazeera English runs various programs that are either entirely non-recurrent or consist of just a limited number of parts. All programs, including past shows, are shown in their entirety on Al Jazeera's website and YouTube. Current programs on the channel include: 101 East, Al Jazeera Investigates, Inside Story, Listening Post. Once you have set up your Unlocator account please navigate to region settings in your account and set the region package to the UK.
Watch Al Jazeera in the US Using Unlocator Smart DNS
Al Jazeera English does not operate in the US. That's why you need to spoof your location to watch Al Jazeera in the United States. You will be able to do that by using Unlocator. Unlocator DNS allows you to access geo-blocked channels like Al Jazeera while simultaneously retaining access to your local channels. First, sign up for Unlocator, then follow these setup guides based on the platform you're operating. Once that is done, you will be able to watch all content available on Al Jazeera in the US. There is no need to install additional software. Unlocator Smart DNS doesn't change your IP address, neither does it affect your internet speed.
Watch Al Jazeera in the US Using Unlocator VPN
Unlocator VPN approaches the issue differently. Your IP address does get altered so that you appear elsewhere. It provides dozens of servers around the world for you to connect to, including ones in the UK. Once you're connected, you take on a UK-based IP address and appear to be browsing straight from the UK. As a result, when you try to access Al Jazeera, you'll notice that the geographical ban has been lifted, and you can watch all your shows abroad
Your data is encrypted with a VPN so that online, you are entirely secure. It also hides your IP address, prevents the spying of your browsing activity on your ISP or any other party. You only need to create your Unlocator account, install Unlocator on your Android, iOS, Mac, or Windows and get Al Jazeera wherever you go.
In case you run into any issue, you can always get in touch with our support crew by filling up this form.
The Following List of Devices Work With Unlocator Smart DNS and Al Jazeera
Device
Setup Guide
Supported
For a full list of compatibility between Unlocator Smart DNS, channels and devices please see our Channels & Devices Page