The quick answer to your question:
Yes, Unlocator does work with BBC America
Get Started Now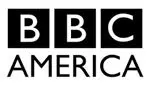 BBC America, jointly owned by BBC Studios and AMC Networks, is an American basic cable network. The channel broadcasts mainly sci-fi, action shows. films, as well as the BBC's curated programs. As the name states, BBC America is only available to those who reside in the United States. To circumvent this type of geo-blocking, you must make use of Unlocator VPN or Smart DNS.
How To Watch BBC America Outside US Using Unlocator Smart DNS
Geo-restrictions exist mostly for copyright reasons. It is a mechanism that helps determine an individual's location by examining his/her IP address. If the location is not supported by the channel, the user will be blocked almost instantly.
As mentioned, BBC America is only available in the United States, and whoever tries to access it abroad will only end up with the following error:
"Unfortunately, this content is not available in your location."
By using Unlocator Smart DNS, however, this issue can be easily solved. Here's how it works. The technology reroutes the chunks in your URLs that help the channel determine your current location. Once that is done, BBC America will take on the impression of you being a virtual resident within its area of coverage. Thus, granting you total access to its library.
Moreover, Smart DNS is a technology that requires no extra software to operate and will allow you to access any supported streaming channel with minimal speed loss. So, how simple is the configuration process?
First, you create an Unlocator account and then follow the setup guides here. You're done. Don't forget to restart your device once you have configured it and you'll be streaming BBC America in no time.
Access BBC America With Unlocator VPN
Unlocator VPN works in a different way, yet guarantees the same results. It reroutes the users' entire traffic and changes their IP addresses to one that matches the server they connect to. When the connection process is done, their virtual location shifts to wherever the server is located, providing them with full access to restricted channels in the area.
You can also use one of our VPN apps for Mac or Windows to unblock BBC America. That way your data will be encrypted and you can access your channels as well. In the case of BBC America, you should choose a US server, which will make you appear as if you're in the US.
This will give you access to BBC America and any other US streaming service or website that has geo-restrictions. Whichever method you choose to use is up to you. Both Smart DNS and VPN work with BBC America, so you can give both a try and see which you prefer.
The Following List of Devices Work With Unlocator Smart DNS and BBC America
Device
Setup Guide
Supported
For a full list of compatibility between Unlocator Smart DNS, channels and devices please see our Channels & Devices Page