The quick answer to your question:
Yes, Unlocator does work with CBS
Get Started Now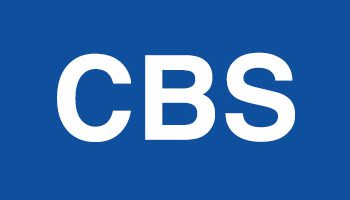 CBS is one of the heavyweights of the US entertainment scene and hardly needs an introduction. CBS is a great lifeline for US expats living abroad but in order to unblock CBS outside the US you need to use Unlocator Smart DNS or VPN.
Unblock CBS Outside the US Using Smart DNS
The first option you have if you want to unblock CBS Outside the US is our Smart DNS. Once you configure your device to use our DNS then CBS will see you as located in the US regardless of where in the world you are. Behind the scenes the Smart DNS will redirect data request used to locate you via our US servers. As a result the answer to the request will come from an American IP and thus CBS will think this is where you are located.
In order to get started, you must create an Unlocator account, then follow the setup guides for your device. The guides are very straight-forward and well documented. It normally just takes a couple of minutes for our user to get started.
Smart DNS is great choice for unblocking CBS for several reasons. First of all the technology is made for streaming and second of all it will change your location on a pr. website basis. So the Smart DNS will make sure that you always appear in the right location when using any of the major streaming services. It's truly a set and forget service.
Keep in mind we can't remove the restrictions for live streaming on CBS as it uses the location API in your browser. Also, please disable any ad-blocking plugins in your browser. Otherwise you will not be able to watch CBS on your PC/Mac.
Unblock CBS With VPN
Another great option for unblocking and watching CBS abroad is our VPN. It differs a bit from Smart DNS and it adds additional features for security and anonymity.
When using VPN that your data traffic is encrypted and routed via the VPN server of your choice. If you want to unblock CBS then you would select a US server within the app before you access the CBS website or open their app. When connected to VPN your real location is hidden and you will be able to stream from anywhere in the world.
You can download and install one of the apps for Android, iOS, Mac or Windows. Once installed you fire up the app and select a US server before you connect to CBS.
So as you can see both Smart DNS and VPN will allow you to unblock CBS. However, there are instances where you would want to use VPN when watching CBS. Even when located in the US. That is if you are using public WiFi like you find in hotels, airports, cafes, restaurants, conferences and the likes. The reason is that these types of networks are often frequented by criminals who harvest unsecured data flowing trough the network. This happens a lot and is a common method for performing identity theft. So if you ever connect to public WiFi, regardless of the reason, you should use VPN.
If you run into issues with either feel free to contact the support team.
Programs You Can Watch From CBS
CBS has a lot of great content. Here is a small portion of their programming:
Dramas
NCIS
Criminal Minds
NCIS: Los Angeles
Hawaii Five-0
Blue Bloods
Elementary
Madam Secretary
NCIS: New Orleans
Bull
MacGyver
Salvation
SEAL Team
S.W.A.T.
Instinct
Magnum P.I.
FBI
God Friended Me
Comedies
Murphy Brown
The Big Bang Theory
Mom
Life in Pieces
Man with a Plan
Young Sheldon
The Neighborhood
Happy Together
Reality / non-scripted
Survivor
Big Brother
The Amazing Race
Undercover Boss
Celebrity Big Brother
Celebrity Undercover Boss
Whistleblower
Pink Collar Crimes
Awards shows
Grammy Awards
Tony Awards
Kennedy Center Honors
Academy of Country Music Awards
Game shows
The Price is Right
Let's Make a Deal
TKO: Total Knock Out
Talk shows
The Talk
Late night shows
The Late Late Show with James Corden
The Late Show with Stephen Colbert
News and information
Main article: CBS News
CBS Evening News
Face the Nation
60 Minutes
CBS News Sunday Morning
CBS Morning News
48 Hours
CBS This Morning
CBS Overnight News
CBSN: On Assignment
Soap operas
The Young and the Restless
The Bold and the Beautiful
Sports
Main article: CBS Sports
NFL on CBS
The NFL Today
PGA Tour on CBS
College Basketball on CBS
SEC on CBS
NCAA March Madness
Premier Boxing Champions
The NFL on CBS includes:
The NFL Today
AFC games
The AFC Championship Game
The Super Bowl
College football coverage, which includes:
Southeastern Conference Football, including:
Saturday Game of the Week
The SEC Championship Game
The Sun Bowl
The Army-Navy Game
The Notre Dame-Navy Game
College basketball:
Select weekend regular season games
CBS Sports Classic
Missouri Valley Conference Men's Basketball Tournament Championship
Mountain West Conference Men's Basketball Tournament Championship
Atlantic 10 Men's Basketball Tournament Championship
Big Ten Conference Men's Basketball Tournament Semifinals and Championship
Selection Sunday
NCAA Men's Division I Basketball Tournament
Final Four and National Championship Game
Masters Tournament
PGA Championship
PGA Tour
Boxing
Premier Boxing Champions
The Following List of Devices Work With Unlocator Smart DNS and CBS
Device
Setup Guide
Supported
For a full list of compatibility between Unlocator Smart DNS, channels and devices please see our Channels & Devices Page