The quick answer to your question:
Yes, Unlocator does work with CNBC
Get Started Now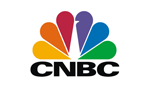 CNBC is an American basic channel and as you might have discovered by now you can't stream any content unless you are located in the US. Unless you are using Unlocator of course.
Like most geo blocked channels CNBC will determine your location by looking at the IP address of your device. In order to get around this, all you have to do is subscribe to Unlocator and then either set up your device to use our Smart DNS or VPN. You can see a list of the devices we support with NBC at the bottom of this page.
Although CNBC's programming is heavily dominated by business news. They do also offer non-business related programs, serving as a rerun outlet for NBC Sports. CNBC carried part of the coverage for the Olympic Games after business day hours. They have also signed a 4-year deal for the rights to televise Senior PGA Tour events. 
Current popular shows on CNBC include "Mad Money with Jim Cramer", "WorldWide Exchange", and "Fast Money with Melissa Lee", among others.
How To Sign Up With CNBC Network Outside The US?
Please keep in mind that CNBC requires a cable provider subscription to stream their content. Unfortunately, there is no workaround for this requirement as Unlocator cannot circumvent the cable subscription lock on CNBC's programs. The best option here is to get hold of a login from friends or relatives in the US.
The Following List of Devices Work With Unlocator Smart DNS and CNBC
Device
Setup Guide
Supported
For a full list of compatibility between Unlocator Smart DNS, channels and devices please see our Channels & Devices Page