How to watch Demand 5 from anywhere in the world
Steps to Unblock Demand 5:
From then on go to the website of Demand 5 or use their app if supported. Please see supported devices between Demand 5 and Unlocator at the bottom of this page.
Subscription Type:
Free
---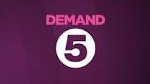 Demand 5, also known as Channel 5, is a free British video-on-demand service. Demand 5 allows you to broadcast shows like Celebrity Big Brother, NCIS, Home and Away, The Special Needs Hotel, Neighbours, Law & Order online. Shows on Channel 5, 5USA and 5* are all only available in the UK. To bypass these regional restrictions and unblock Demand 5 outside UK, use Unlocator. Sign up for a free trial. Then, check the setup guides for the devices Unlocator supports with Demand 5. The list includes Amazon Fire TV, Android, iPad, iPhone, iPod, Kindle Fire, LG, NOW TV Box, OS X, Playstation 3, Playstation 4, Samsung, Sony, Ubuntu, Vista, Windows 10, Windows 7, Windows 8, Windows XP, Xbox One.
How To Unblock Demand 5 Outside UK Using Unlocator
Trying to watch shows on Demand 5 while abroad results in the following message "The video you are trying to watch cannot be viewed from your current country or location." Unlocator offers you a workaround. Get your free Unlocator account. Setup Unlocator DNS on your streaming device. Watch all your favorite shows on Demand 5 in US, Spain, France, Australia, Canada, Germany, and the rest of the world. There's no need to install any software to setup Unlocator. Your Internet speed will also remain unchanged.
After you create your account and setup Unlocator, go to your region settings. Scroll down to "Region Packages" and choose the UK Region Package. You can always contact the Unlocator support team for further information. Our support team will also gladly help you out in case you run into any issues.
---
Start Your Free Trial
You get access to the full Unlocator product with your free trial. No payment details needed. If you decide to upgrade to a paid subscription we provide a full 30-day money back guarantee.
Get Started For Free
---
Compatibility Between Unlocator and Demand 5
For a full list of compatibility between Unlocator, channels and devices please see our
Channels & Devices Page