The quick answer to your question:
Yes, Unlocator does work with NBA League Pass
Get Started Now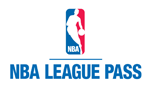 NBA League Pass offers a great solution for anyone who wants to watch their favorite NBA teams live online. The only downside is that if you live in USA or Canada, NBA LP blackouts prevent you from watching certain live games. With Unlocator, you will be able to subscribe to the International NBA League Pass which is black-out free. You can subscribe to Unlocator and benefit from a 30-day money-back guarantee. Then, simply follow the setup guides for Apple TV, Kindle Fire, OS X, Ubuntu, Vista, Windows 10, Windows 11, Windows 7, Windows 8, Windows XP, Xbox 360.
How To Bypass NBA League Pass Blackouts Using Unlocator
There are two versions of the NBA League Pass: The US version and the International version. By using Unlocator you will be able to sign up for the International version from the US. Use the following link: http://watch.nba.com/nba/subscribe after you configure Unlocator on your PC or Mac.
The International NBA LP offers three kinds of subscription. You can sign up for the full NBA season including the playoffs. Alternatively, you can purchase 8 games of your choice per month. If you are only interested in one team, choose the 'Team of your Choice' subscription. Watch the Cleveland Cavaliers, Chicago Bulls, New York Knicks, Boston Celtics, San Antonia Spurs, Los Angeles Lakers, or Golden State Warriors live online.
Avoid NBA League Pass Blackout Restrictions With Unlocator
We will not be able to bypass blackouts if you are using the US version of NBA league pass. Also, please note that iOS and Android devices use location services to detect your current location. Therefore, Unlocator does not support bypassing NBA League Pass blackouts on iPhone, iPad, or Android.
For further instructions on how to enable Unlocator on your streaming device, please contact our support department. You can also get in touch with us for more details on how Unlocator bypasses NBA LP blackouts in USA and Canada.
The Following List of Devices Work With Unlocator Smart DNS and NBA League Pass
Device
Setup Guide
Supported
For a full list of compatibility between Unlocator Smart DNS, channels and devices please see our Channels & Devices Page