The quick answer to your question:
Yes, Unlocator does work with Screambox
Get Started Now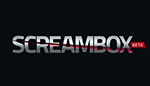 Screambox is an American subscription streaming service that focuses on the horror genre. It offers a wide variety of classic and latest horror movies and shows. If you live in the US, you can watch the likes of  The Hills Have Eyes, All Hallows Eve, Paranormal Entity, and Penny Dreadful. Sad as it might be, Screambox is geo-blocked outside the US. However, with Unlocator VPN and Smart DNS, you can circumvent these restrictions and watch Screambox anywhere abroad.
Unblock Screambox Outside the US With Unlocator Smart DNS
If you try to stream any content on Screambox, you'll get a geo-error message that blocks your way. According to their official website:
"Screambox is currently available to subscribers in the United States only. This has to do with the licenses for our titles, as well as laws pertaining to horror content in other countries."
Unlocator Smart DNS works by redirecting the URLs that give up your location to where the channel is available. As a result, Screambox will identify you as present within its region regardless of where you are streaming from. This way, any restrictions imposed are no longer to be found and you can access Screambox anywhere you're located. Eventually, you will be able to stream your favorite horror movies and your Internet speed remains unaffected.
When you sign up for Unlocator, you can set up the application by following these setup guides based on the platform your using.
Watch Screambox Outside the US With a VPN
Unlocator VPN doesn't follow the same approach as Smart DNS does. However, the same outcome is reached by the end of the line. It adds an extra layer of protection when you're practicing your browsing activities. Not to mention that it masks your IP address so that your ISP won't be able to monitor your every move when online.
Unlocator VPN allows you to access servers scattered in almost any country in the world. For instance, Screambox is exclusive to the US. Therefore, you need to connect to an American server and obtain US IP address. With that done, you will give Screambox the impression of browsing the web from within the USA, thus gaining access to what US-only channels have to offer.
Unlocator VPN is available on Android, iOS, Mac or Windows. Simply create your Unlocator account and watch Screambox from anywhere in the world. If you need a helping hand with the setup, you can always contact the Unlocator support team here.
The Following List of Devices Work With Unlocator Smart DNS and Screambox
Device
Setup Guide
Supported
For a full list of compatibility between Unlocator Smart DNS, channels and devices please see our Channels & Devices Page