The quick answer to your question:
Yes, Unlocator does work with Yle Areena
Get Started Now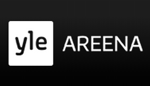 Yle Areena is a streaming service that provides live broadcasts and retrospective recordings produced by Yle. The channel offers Finish viewers a chance to watch popular Finish series like "Poikelus, Pehkonen ja Parikka: Striimi" "Suorana klo" "Alppihiihdon MC" and "Majavalive" for free online. However, geo-blocking restricts you from accessing Yle outside Finland, which can be a problem for ex-pats. With Unlocator, you can unblock and watch Yle Areena anywhere.
Unblock Yle Areena Outside Finland Using Unlocator Smart DNS
The first thing you'll receive upon attempting to access Yle Areena outside Finland is the following message:
"Sivua, jolle olit menossa ei saatu ladattua, palvelussa tai ohjelmatiedoissa olevan vian takia. Pahoittelemme."
This basically means that the content you are trying to watch is not available outside Finland. To bypass these regional restrictions, you need to hide your true location from Yle Areena. Unlocator DNS enables you to do that by allowing you to access geo-blocked channels like Yle Areena while simultaneously retaining access to your local channels.
That's because Smart DNS only reroutes chunks of the data that allow Yle to pinpoint where you actually reside. Moreover, Smart DNS allows streaming at excellent speed rates. It does not encrypt your traffic, so you'll witness no speed loss whatsoever.
All you have to do is subscribe to Unlocator. After that, just follow these setup guides based on the device you're using. Once that is done, you will be able to watch all content available on Yle Areena in Finland.
Watch Yle Areena Outside Finland Using Unlocator VPN
Unlocator VPN takes a unique approach to the problem. It changes your IP address to make you appear somewhere else. It links you to hundreds of servers all over the world, including servers in Finland.
When you connect, your IP address switches to that of Finland, and you appear to be browsing from there. As a result, you'll find that the geographical ban has been lifted when you try to access Yle Areena. Finally, you'll be able to watch all of your shows from the location of your choice.
A VPN encrypts your files, ensuring that you are completely safe online. It also conceals your IP address and prohibits your ISP or any other party from spying on your personal data. Simply create an Unlocator account, install the app on your Mac or Windows device, connect to a Finnish server, and you'll have access to Yle Areena everywhere you go.
If you face any problems, you can always contact Unlocator's support team by filling out this form. Please scroll down to the bottom of this page to find more information on what devices that Unlocator and Yle Areena support.
The Following List of Devices Work With Unlocator Smart DNS and Yle Areena
Device
Setup Guide
Supported
For a full list of compatibility between Unlocator Smart DNS, channels and devices please see our Channels & Devices Page