The quick answer to your question:
Yes, Unlocator does work with Zattoo Germany
Get Started Now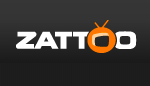 Use Unlocator to watch Zattoo Germany no matter where in the world you are located. Create your Unlocator account, then change the DNS on your devices, and off you go. You can use the same Zattoo account for all the Zattoo regions we support. Simply use the Zattoo region changer found in the members area of your Unlocator account.
The Following List of Devices Work With Unlocator Smart DNS and Zattoo Germany
For a full list of compatibility between Unlocator Smart DNS, channels and devices please see our Channels & Devices Page