Sharp and Unlocator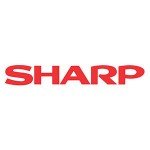 Setup Sharp
Sharp has had a big hit on its hands with the AQUOS series. The Sharp Smart TV gives you access to a long range of apps with the most popular being Netflix. If you don't live in a region where Netflix is available you need to first change the region to a country where Netflix is available. For European owners this means changing region to either UK, Ireland, Norway, Finland, Sweden or Denmark as these countries all have the Netflix app.
From then on you need to setup your TV to use Unlocator, which will do the actual unblocking when using your TV.
---
Compatibility Between Unlocator and Sharp
For a full list of compatibility between Unlocator, channels and devices please see our
Channels & Devices Page
---
Start Your Free Trial
You get access to the full Unlocator product with your free trial. No payment details needed. If you decide to upgrade to a paid subscription we provide a full 30-day money back guarantee.
Get Started For Free