The quick answer to your question:
Yes, Unlocator does work with beIN Sports
Get Started Now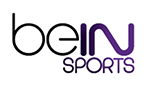 BeIN Sports is one of the world's best sports broadcasters. It's live coverage includes the La Liga, Seria A, Bundesliga, Champions League, Europa League, NBA, and FIFA World Cup. BeIN is geoblocked outside the MENA region (Middle East and North Africa). Unlocator allows you to overcome regional restrictions and unblock the Arabic version of BeIN Sports in the UK, US, Australia, France, Germany, or Canada.
To get going, setup Unlocator DNS on Android, iPad, iPhone, iPod, OS X, Playstation 4, Ubuntu, Vista, Windows 10, Windows 11, Windows 7, Windows 8, Windows XP after you sign up for Unlocator.
How To Unblock BeIN Sports Abroad Using Unlocator
BeIN Sports, like other live streaming services, is only available in a specific region. Unlocator allows you to trick BeIN into thinking you are in a country where BeIN is available. This is done via Unlocator's DNS servers without altering your IP address. As a result, you will still be able to access local websites/apps while unblocking geo-restricted streaming channels using Unlocator.
Your Internet speed also practically remains unchanged after you configure Unlocator DNS on your streaming device or router. First, create your Unlocator account. Then, configure Unlocator DNS on your device. You can find setup guides, videos, and screenshots for all the devices we support with BeIN below. Unblock BeIN Sports anywhere abroad. Watch the likes of Manchester United, Barcelona, Real Madrid, Arsenal, Chelsea, Liverpool, Juventus, AC Milan, and Manchester City live online.
How to Subscribe To BeIN Outside The MENA Region
Unlocator only helps you bypass geographic restrictions. You still need a valid BeIN account to watch live sports via their website or apps. Subscribing to BeIN is fairly easy, however, even if you do not live in an Arabic country. Use this link https://beinsportsconnect.net/index.html to sign up with BeIN Sports after you setup Unlocator.
The Following List of Devices Work With Unlocator Smart DNS and beIN Sports
Device
Setup Guide
Supported
For a full list of compatibility between Unlocator Smart DNS, channels and devices please see our Channels & Devices Page