The quick answer to your question:
Yes, Unlocator does work with CMT
Get Started Now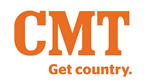 CMT stands for Country Music TV and as the name implies CMT is all about country music. So if you are a fan of this genre then CMT is for you. As with so many other channels CMT is only available in the US. With Unlocator you can access CMT from anywhere in the world. All you need to do is subscribe to Unlocator. Then follow the easy setup instructions and you can start streaming CMT regardless of where in the world you are located. It's as easy as that.
The Following List of Devices Work With Unlocator Smart DNS and CMT
Device
Setup Guide
Supported
For a full list of compatibility between Unlocator Smart DNS, channels and devices please see our Channels & Devices Page