Win Phone 8 and Unlocator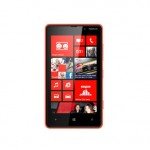 Setup Win Phone 8
Window Phone 8 has brought Microsoft back in the mobile arena. Lots of big entertainment providers such as Netflix and Hulu have created apps for the Platform. With Unlocator you can watch Netflix and other US channels from anywhere in the world. Simply set up your Windows Phone 8 to use our DNS server and you are good to go.
---
Compatibility Between Unlocator and Win Phone 8
For a full list of compatibility between Unlocator, channels and devices please see our
Channels & Devices Page
---
Start Your Free Trial
You get access to the full Unlocator product with your free trial. No payment details needed. If you decide to upgrade to a paid subscription we provide a full 30-day money back guarantee.
Get Started For Free