How to Watch Hulu Outside the US
Steps to Unblock Hulu:
From then on go to the website of Hulu or use their app if supported. Please see supported devices between Hulu and Unlocator at the bottom of this page.
Subscription Type:
Requires Subscription
---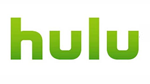 Hulu is an American streaming service that offers movies and TV shows such as Family Guy, Seinfeld, South Park, Empire, SNL, Mindy Project, and CSI. The popular video-on-demand channel, however, is geoblocked outside US. This means you cannot stream any of its videos in UK, Germany, Canada, France, Australia or anywhere else abroad.
That is unless you use a Smart DNS proxy service like Unlocator. Once setup, you'll be able to watch Hulu on your Android, iPhone, iPad, Xbox, PS4, Amazon Fire TV, Roku, Apple TV, PC, Mac, Roku, Chomecast, Wii, and Smart TV. Check out the setup guides and videos for all these devices below. If you want to watch Hulu on multiple devices, you can configure Unlocator DNS on your router instead of each device individually.
How Can I Watch Hulu Using Unlocator?
Once Hulu detects that you are outside US, it will block you from watching any content. Unlocator allows you to hide your true location any of the channels we support. Thus, these channels will be tricked into thinking you are located on American territories. Unlocator simply redirects the parts of your traffic which reveal your true location without changing your IP address.
Consequently, you will not suffer any drops in your Internet speed. By keeping your local IP address, you will continue to access  websites that are exclusively available in your region. Click here for Unlocator's free 7-day trial you can use to test the service.
Hulu Account Without A US Credit Card
Hulu is a premium service offering present and past seasons of shows from ABC, Comedy Central, The CW, FOX, NBC, MTV and Univision to connected devices for $7.99 monthly.The sign-up process requires using a US credit card. Of course, since you are located overseas, it is difficult to get hold of one. Luckily there is a workaround. You can use these steps to create a Hulu account without the need for an American credit card.
---
Start Your Free Trial
You get access to the full Unlocator product with your free trial. No payment details needed. If you decide to upgrade to a paid subscription we provide a full 14-day money back guarantee.
Get Started For Free
---
Compatibility Between Unlocator and Hulu
For a full list of compatibility between Unlocator, channels and devices please see our
Channels & Devices Page