How to Watch Funimation outside the US
Steps to Unblock Funimation:
From then on go to the website of Funimation or use their app if supported. Please see supported devices between Funimation and Unlocator at the bottom of this page.
Subscription Type:
Free
---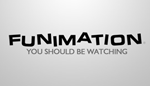 Funimation is an American VOD streaming service that offers subscribers access to famous anime shows such as Dragon Ball Z, Fullmetal Alchemist, Fairy Tale, Attack on Titan, Hetalia, One Piece, Soul Eater, Nuragami, and YuYu Hakusho. Funimation is only available in USA. If you're a anime fan in UK, Canada, Australia, Japan, or France and want to access Funimation, use Unlocator. After you create your free Unlocator account, you will be able to unblock and watch Funimation outside US.
How To Unblock Funimation Outside US Using Unlocator
All anime episodes on offer at Funimation are geoblocked abroad. That means you cannot watch Funimation content overseas due to geographical restrictions. By using Unlocator you will be able to watch Funimation outside US on Amazon Fire TV, Android, iPad, iPhone, iPod, Kindle Fire, OS X, Playstation 3, Playstation 4, Roku, Vista, Windows 10, Windows 7, Windows 8, Windows XP. In order to do so, follow two steps. The first step is to sign up with Unlocator for free. You can take advantage of a free 7-day trial without the need for a credit card. The second step is configuring your streaming device with Unlocator DNS. Scroll down for setup guides for all supported devices.
If you face any difficulties during the setup process, simply send our support team an email at [email protected].
---
Start Your Free Trial
You get access to the full Unlocator product with your free trial. No payment details needed. If you decide to upgrade to a paid subscription we provide a full 30-day money back guarantee.
Get Started For Free
---
Compatibility Between Unlocator and Funimation
For a full list of compatibility between Unlocator, channels and devices please see our
Channels & Devices Page