The quick answer to your question:
Yes, Unlocator does work with MYTF1
Get Started Now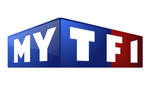 TF1 is one of the most popular TV channels in France. It's streaming service MYTF1 made it easier for viewers to stream the channel's content live or on demand. You can find the likes of Secret Story, The Voice France, Anything Goes, Who Wants to be a Millionaire and so many more in its catalog. However, MYTF1 employs geo-blocking to stop anyone overseas from being able to stream its content. Therefore, if you want to tap into such an over-the-top service, you must make use of Unlocator VPN or Smart DNS.
Unblock MYTF1 Outside France Using Unlocator Smart DNS
Wherever you are, if you're located outside French soil, the channel will block your access almost instantly. All you'll be getting is this geo-error message:
"Ce contenu est indisponible dans votre région."
This means that this content is not available in your region. Unlocator Smart DNS gives you the ability to change your virtual location so that you can appear in a different region. This occurs by changing the part in your URL that helps determine your current whereabouts. Once you set up Smart DNS, you'll seem as if you're accessing MYTF1's website from within the French borders. As a result, you'll be able to stream the channel's content despite being physically abroad.
Unlocator Smart DNS only reroutes part of your traffic while bypassing geo-restrictions. Therefore,  your IP address remains untampered with and you can access your local channels even if your DNS settings are changed. Unlike what a VPN does, Unlocator Smart DNS doesn't encrypt your data. So, in other words, you won't be getting an extra layer of protection, instead, you'll be operating at full connection speed.
All you have to do is sign up for Unlocator, configure Unlocator DNS on your device by following these comprehensive setup guides, and watch MYTF1 wherever you are.
Access MyTF1 Abroad With Unlocator VPN
A VPN's main purpose is to protect you from possible online threats. This occurs by encrypting all your traffic and rerouting it through one of its remote servers. Unlocator VPN does that but it also helps bypass regional restrictions. While Smart DNS doesn't change your IP address, a VPN does. When you connect to a server in France for example, you'll receive a French IP address instead of your now-cloaked one. This helps unblock all French-based content even if you reside abroad.
Same goes to every country based on the server you decide to connect to. So, what's required of you is to create an Unlocator account, install their VPN application on a compatible device such as Mac or Windows, connect to a French server, and finally, watch MYTF1 as if you're a French resident.
The Following List of Devices Work With Unlocator Smart DNS and MYTF1
Device
Setup Guide
Supported
For a full list of compatibility between Unlocator Smart DNS, channels and devices please see our Channels & Devices Page