The quick answer to your question:
Yes, Unlocator does work with NHL.TV
Get Started Now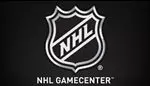 Ever wondered how to bypass NHL.TV blackouts? It's is quite annoying when you try to watch your favorite NHL team online, only to get an error message that states you live in a blacked-out region afterward. NHL imposes blackouts in both the USA and Canada. Using Unlocator basically allows you to avoid these blackout restrictions.
Unlocator supports NHL.TV on Apple TV, OS X, Playstation 3, Playstation 4, PS Vita, Roku, Sony, Ubuntu, Vista, Windows 10, Windows 7, Windows 8, Windows XP, Xbox 360, Xbox One. Get your Unlocator account. Setup Unlocator DNS on your router or streaming device. Enjoy the full NHL Season including the NHL playoffs and Stanley Cup live online.
How To Bypass NHL.TV Blackouts Using Unlocator
With Unlocator you can both bypass NHL.TV blackouts and purchase and use NHL.TV from anywhere in the world. We also allow Canadians to get the cheaper international "blackout-free" version.
All you need to do is subscribe to Unlocator. Then, follow the setup guides. Once the setup is complete, you are ready for NHL with no blackout restrictions whatsoever.
Watch the Montreal Canadiens, New York Rangers, Detroit Red Wings, Toronto Maple Leafs, Anaheim Ducks, Edmonton Oilers, New York Islanders, Winnipeg Jets, Chicago Blackhawks or any other NHL franchise on your favorite streaming device regardless of where you live.
Avoid NHL.TV Blackout Restrictions in USA or Canada
Unlocator Smart DNS does not function as a conventional VPN. Our DNS service neither changes your IP address nor slows down your Internet connection. That means you will bypass regional blackout restrictions without losing access to any of your favorite local streaming channels. You also will not suffer from any buffering.
Besides NHL, you can also use Unlocator to bypass MLB, NBA, and even NFL blackouts. In case you need more information or need a helping hand in setting up Unlocator DNS on your device, simply contact our support team here.
Note: If you want to access NHL TV, you should select the MLB/NHL region changer from within your Unlocator account.
The Following List of Devices Work With Unlocator Smart DNS and NHL.TV
For a full list of compatibility between Unlocator Smart DNS, channels and devices please see our Channels & Devices Page