Finding yourself blocked from accessing Youtube is quite frustrating. However, it's very easy to unblock Youtube and no tech skills are required.
Access to a specific Youtube video or Youtube in general might happen for a host of reasons. You might be located in a country where access to Youtube is restricted. Perhaps you are connected to a network at work or school where administrators have blocked Youtube or lastly you might try to watch a video on Youtube that is not available in your country. Whatever the reason is the solution is similar.
All you need to do is create an Unlocator account and then install our VPN app for Android, iOS, Mac or Windows. Once installed you simply log in to our app and connect to a country of your choice. Once connected reload Youtube and you are good to go.
So how does Unlocator VPN Unblock Youtube?
Well first of all your data connection becomes encrypted when connected to Unlocator VPN. This prevents censorship at both country level or network level. In layman's terms that means that no-one can see that you are connected to Youtube and hence you can't be blocked.
Another benefit of connecting to Unlocator VPN is that you get a new IP address. Your IP-address is what Youtube uses to determine your location. So if you are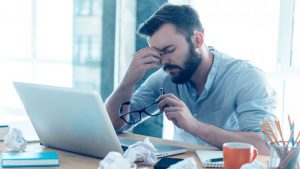 located in a place where access to a certain Youtube video is blocked, then you can now watch any video by hiding your real location.
This methods works for more than just Youtube. Basically you can use the same method for any website regardless of why it's blocked.
So with Unlocator your can not only avoid Youtube blocks but you can also change country and find new content. So go ahead and start create your Unlocator account.