Amazon Instant Video - How to Watch Amazon Video From Anywhere
Steps to Unblock Amazon Instant Video:
From then on go to the website of Amazon Instant Video or use their app if supported. Please see supported devices between Amazon Instant Video and Unlocator at the bottom of this page.
Subscription Type:
Requires Subscription
---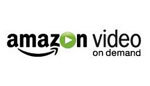 Amazon Instant Video has 140.000 titles available for online streaming. You can either purchase access to each title, or you can get access to long range of titles for a monthly fee via an Amazon Prime membership. The US version of Amazon Instant Video is geoblocked outside USA. You can use Unlocator to bypass regional restrictions and access Amazon Instant Video on Amazon Fire TV, Android, iPad, iPhone, iPod, Kindle Fire, OS X, Playstation 3, Playstation 4, Roku, Samsung, Ubuntu, Vista, Windows 10, Windows 7, Windows 8, Windows XP, Xbox 360, Xbox One. Click here to get your free Unlocator account and start watching Amazon Prime in UK, Germany, Canada, Australia, France, or Spain.
How To Unblock Amazon Instant Video Outside US Using Unlocator
Unlocator allows you to mask your true location online by simply changing your DNS server addresses through your device's network settings. Use the DNS codes you obtain when you sign up with Unlocator. Once setup correctly, you will be able to unblock the American Amazon Instant Video library.
How To Create An American Amazon Account
Amazon Instant Video uses two layers of location detection. The first layer is the geographic detection on your streaming device. You can bypass this part by using Unlocator. The next layer is where Amazon identifies your location by looking at your credit card. If you try to rent/buy a video with a credit card from outside the US, you get this error message:
"We could not process your order because of geographical restrictions on the product which you were attempting to purchase. Please refer to the terms of use for this product to determine the geographical restrictions."
First, verify that your PC/Mac has been set up correctly with Unlocator. Then, purchase a prepaid US credit card from this website. Once done, go ahead and create a one-click address with Amazon using an American address and the US prepaid credit card. Now, you will be able to overcome Amazon's two detections layers using the American prepaid credit card and Unlocator.
The Amazon credit card will also allow you to sign up for Amazon Prime Video.
---
Start Your Free Trial
You get access to the full Unlocator product with your free trial. No payment details needed. If you decide to upgrade to a paid subscription we provide a full 30-day money back guarantee.
Get Started For Free
---
Compatibility Between Unlocator and Amazon Instant Video
For a full list of compatibility between Unlocator, channels and devices please see our
Channels & Devices Page