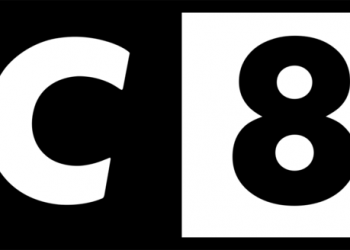 C8 is a French channel owned by Canal+. It was previously named D8 but changed its name to C8 in 2016. Like many other French channels you can't watch C8 Outside of France. That is unless you use Unlocator Smart DNS or VPN. Lets walk you trough the two options to unblock C8.
Unblock C8 With Unlocator Smart DNS
The first option we are going to take a look at is our Smart DNS. Once you have configured your device to use our DNS then C8 will think you are located in France whenever it tries to check your location. So regardless of where in the world you are located you will appear to be French.
To get started simply create a free Unlocator trial and then proceed to follow setup guides and find your device. Once you have configured the device please remember to restart.
That is really all there is to it. What is particular great about this way of unblocking C8 is that it will not interfere with all your other streaming services. The DNS is truly smart and it will make sure that you appear to be located in the right location for all the major streaming services. This is a "set and forget" service that is very easy to maintain.
Unblock C8 With Unlocator VPN
Some of our users prefer to use our VPN app instead to gain access to C8 from outside France. Since VPN is included in the free trial as well then all you have to do is install one of our apps for Android, iOS, Mac or Windows. If you wish you can also manually install VPN directly on your router.
However, once you have installed the app you can simply log in and select a French server from the list and press connect. In a matter of seconds you will be connected to the French VPN server and all you traffic will now flow trough this server. As a result you will appear to be located in France.
Behind the scenes all your data traffic is encrypted. This is particular helpfull if you are connected to the open WiFi you will often find at hotels, airports, cafes, restaurants, conferences, schools and the likes. So why is this helpfull? Well these types of open networks are very unsecure to use and they are a very common attack vector for criminals harvesting private details from connected users. So using VPN is very important if you value your privacy.
So both Smart DNS and VPN will allow you to unblock and watch C8 outside of France. However, there are cases where you would prefer to use the VPN approach over Smart DNS. Access to both technologies are included in the free Unlocator trial so you can give both a try and see which fits your use case the best.
Show You Can Watch When You Unblock C8
There is a lot of great content available from C8. Below are some lists of the current shows:
Entertainment
Touche pas à mon poste !, presented by Cyril Hanouna
Voyage au bout de la nuit
Domino Day, presented by Valérie Bénaïm
Le Grand Bêtisier, presented by Justine Fraioli & Caroline Ithurbide
Le Zap
La folle soirée du Palmashow
Game shows
L'Œuf ou la Poule ?, presented by Sebastien Cauet
Still Standing, presented by Julien Courbet
Guess My Age, presented by Jean-Luc Lemoine
Hold Up!, presented by Benjamin Castaldi
Infotainment
Focus, presented by Guy Lagache
Les Mystères, presented by Cécile de Ménibus
Au cœur de l'enquête, presented by Adrienne de Malleray
Histoire interdite, presented by Guy Lagache
Info / Talk
C8 le JT, presented by Émilie Besse
Langue de bois s'abstenir, presented by Philippe Labro
La Nouvelle Édition, presented by Daphné Bürki
Salut les Terriens !, presented by Thierry Ardisson
Lifestyle
Les Animaux de la 8, presented by Élodie Ageron and Sandrine Arcizet
À vos régions, presented by Grégory Galiffi
À vos recettes, presented by Grégory Galiffi
The Following List of Devices Work With Unlocator Smart DNS and C8
Device
Setup Guide
Supported
For a full list of compatibility between Unlocator Smart DNS, channels and devices please see our Channels & Devices Page