The quick answer to your question:
Yes, Unlocator does work with TV.com
Get Started Now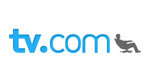 TV.com is a website run by CBS Interactive. The site function as a hub for full length episodes of popular TV shows from around the Internet. Some shows require login to providers in order to stream.
TV.com has local version of the site in United States, the United Kingdom, Canada, Australia, New Zealand, Ireland and Japan.
Unlocator removes geographical restrictions and gives users around the world access to the US version of TV.com which has the most popular content.
Use Unlocator Smart DNS to Unblock TV.com
Getting around the geo blocks on TV.com is very easy. All you need to do is sign up for Unlocator and follow the setup guides. Once you have done so you have to restart your device and you are good to go.
Now every time you visit TV.com from outside the US you will be allowed to stream. Behind the scenes Unlocator Smart DNS will make sure that all the data requests related to location is sent via our US servers. This in turn will make TV.com think that you are located there as well.
One of the best thing about this approach to unblocking TV.com is that all your other streaming services and websites will remain unaffected. This is because we unblock streaming services on a pr. sites basis. This means that we change location for each site depending on which countries they are supported in. It all happens behind the scenes without you having to do anything.
Another Approach to Unblock TV.com – VPN
If Smart DNS sounds too complicated for you then you can use our VPN service instead to unblock TV.com. Simply download one of the apps for either Android, iOS, Mac or Windows and log in. When logged in you select one of the US servers and click connect. From that moment on you will appear to be located in the US as long as you remain connected to the US server.
Apart from the virtual relocation you also get enhanced security due to the encryption of your traffic which takes place when connected to VPN. Always keep that in mind if you connect to networks with other guest like a hotel, conference, school, cafe or the likes. Once you enable VPN then you will be able to protect you from the types of attacks that often happen with public networks.
To sum up: Depending on your use case you can use either Smart DNS or VPN to unblock TV.com. Both include a 30-day refund guarantee so you can give both a try and see what you prefer.
The Following List of Devices Work With Unlocator Smart DNS and TV.com
Device
Setup Guide
Supported
For a full list of compatibility between Unlocator Smart DNS, channels and devices please see our Channels & Devices Page